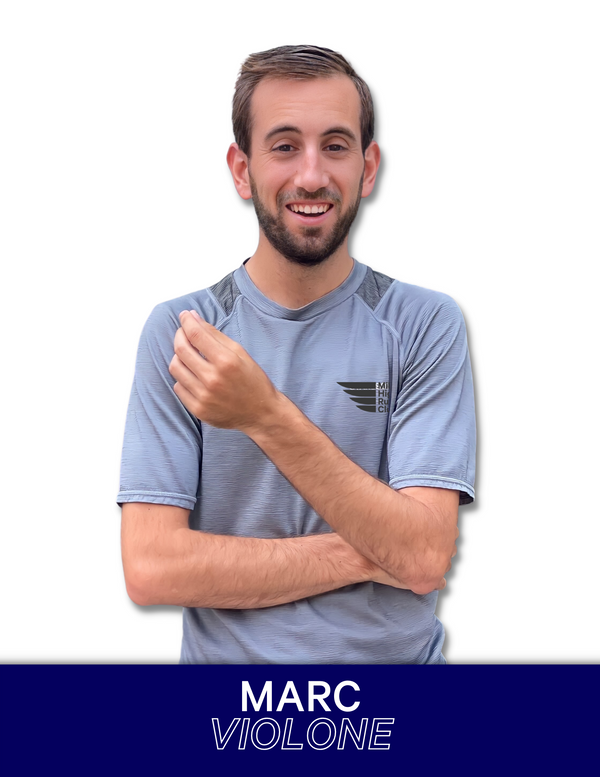 RUN SPECIALTY: 1 Mile / 5000M / Marathon
#1 PIECE OF ADVICE: Let the run come to you. Don't force it early on.
WHY HE LOVES RUNNING: Because it can be whatever you want it to be!
WHAT TO EXPECT IN HIS CLASSES: My workouts are designed to be progressive! You'll get faster and work harder as the session goes on. I love this format because it gives you a chance to *improve throughout the workout*! Music vibes = a mix of hip-hop/pop for the efforts and 'chill' music in between intervals.