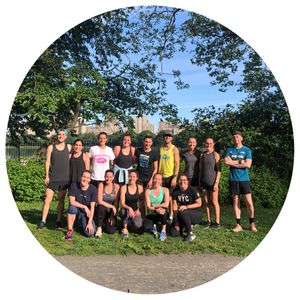 Let's take this outside.
Everything under the sun - now under one roof. It's a fact that runners all need different things. So we've expanded our Outdoor Program to get you the MOST from your run. Our veteran coaches lead these outdoor group runs to help any runner gain the knowledge, confidence, and strength they need to handle anything NYC throws at them.
These runs are open to ALL levels and allows each runner to find their own pace - guided, supported, and pushed by our coaches and all for just $20.
FAQs / What You Need to Know
Q: What level are these for?
A: These runs are designed for all levels. Everyone will know the destination of where they are going for the training that day (ex: everyone will meet at the East River Track or everyone will meet at Sheep's Meadow), so everyone can get to the same place at their own pace. Coaches will also group like-pace runners. The Saturday long run will have specific pacers.
Q: How long will the runs be?
A: Each run and each week will vary in terms of distance. You can expect each run to take about 1 hour including warm-up / stretching with the Long Run going by distance.
Q: Where will the runs go?
A: Again, each run will be different week to week, but runs from NOHO will head over to the downtown bridges (Ex: Williamsburg bridge) or the East River Track. Runs from the UES, will typically go to Central Park.
Q: Can we use the lockers or is there a bag drop? Can we use the showers
A: Yes, you can use the lockers and facilities pre- and post-run!
Q: Can I use my regular class package to book an outdoor run?
A: Yes, but please recognize that the indoor classes are more expensive and we will not be providing a refund for the difference or credits back. To sign up and use your package, Email Alex@milehighrunclub.com.
Q: Can Unlimited members join the runs without purchasing the program or additional runs?
A: Yes! You do not need to purchase any additional runs.
Q: I'm part of another running club/team/crew, can I still run with the Mile High Long Run?
A: Yes! Running is a community activity! Wear your team gear and you may just see some teammates along the way.