Mile High's Outdoor Series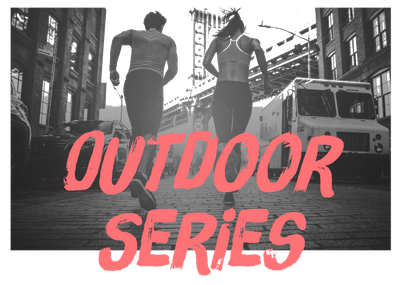 Let's take this outside.
Run with MHRC's coaches Dalton and Raj in this 8-week series focusing on a mix of everything NYC has to offer. Training for a race? Need form tips? Just want some fresh air? Hone the skills to master the great outdoors in this 8-week program.
This program is open to ALL levels and allows each runner to find their own pace - guided, supported, and pushed by our coaches. The programs for each run will compliment each other and each week will introduce new skills, building on what was covered the previous week.
New program begins Monday, July 15!
Mondays - Track & Bridges with Coach Raj, 7AM @ MHRC Noho
Wednesdays - Hills & Trails with Coach Dalton, 7AM @ MHRC UES
Questions? Check out the FAQs below or Email Alex@milehighrunclub.com
Can't make all the runs? We have half-program and drop-in rates available!
FAQs / What You Need to Know
Q: What level is this program for?
A: The program is designed for all levels. Everyone will know the destination of where they are going for the training that day (ex: everyone will meet at the East River Track or everyone will meet at Sheep's Meadow), so everyone can get to the same place at their own pace. Coaches will also group like-pace runners.
Q: How long will the runs be?
A: Each run and each week will vary in terms of distance. You can expect each run to take about 1 hour including warm-up / stretching.
Q: Where will the runs go?
A: Again, each run will be different week to week, but runs from NOHO will head over to the downtown bridges (Ex: Williamsburg bridge) or the East River Track. Runs from the UES, will typically go to Central Park.
Q: Can we use the lockers or is there a bag drop? Can we use the showers
A: Yes, you can use the lockers and facilities pre- and post-run!
Q: Can I use the package to book indoor classes?
A: No. Runs from this program are not transferrable to indoor classes.
Q: Can I use my regular class package to book an outdoor run?
A: Yes, but please recognize that the indoor classes are more expensive and we will not be providing a refund for the difference or credits back. To sign up and use your package, Email Alex@milehighrunclub.com.
Q: If I buy the Half Program or a Single Run, do I have to choose one location to use it at?
A: No, the packages are good for all runs and locations and you can choose to book any of the 16 runs (assuming you have enough credits).
Q: Do classes roll over to other Outdoor Runs / Programs?
A: No, use them or lose them once the program is complete.
Q: Can Unlimited members join the runs without purchasing the program or additional runs?
A: Yes! You do not need to purchase any additional runs.