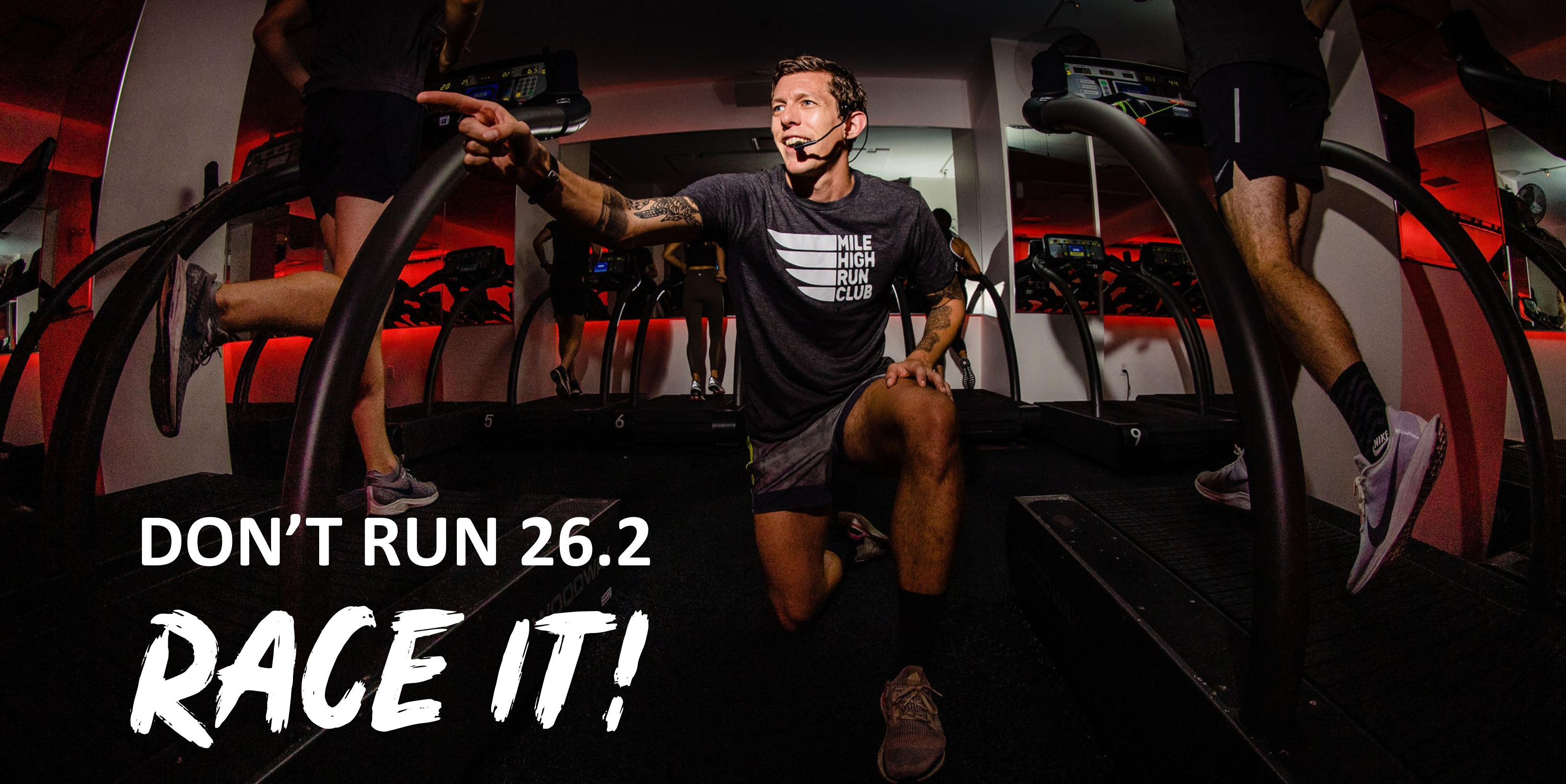 Improve your speed, form, and endurance at Mile High Run Club.
Supplement your outdoor training with in-studio speedwork
Marathon Course Simulations
Marathon Prep Classes
Outdoor dry runs of the course
Race strategy + guidance from coaches who have finished the course themselves
Get a run on us
enter your email to access it!
Thousands of runners train at Mile High Run Club every week , including runners from BKTC, November Project, Jersey City Runners, QDR, Streets 101, CPTC, Dashing Whippets, and more! Our coaches program their own runs with decades of combined coaching experience.
"I was training for a marathon on my own and while I was building endurance, I wasn't seeing much of a change in my pace. I started adding the classes at Mile High for speedwork into my training routine and after about only a month, I got a PR that I never would have been able to get without them."— Leon
"I originally started taking classes at MHRC when it was raining and I couldn't train outside. Then I realized how much it was impacting my pace and started going regularly- two times per week. I managed to finish my marathon 32 minutes faster than my last race all because I added their classes."— Marisa
"I'm a serious runner who ran in college, and the workouts at MHRC are the real deal. But I'm particularly bad at holding myself accountable in speed workouts, so the MHRC classes are crucial during marathon training right now."— Jordan
NOHO: 28 East 4th St (btw. Bowery & Lafayette)
NOMAD: 24 W 25th St (btw. 5th & 6th)
UES: 1251 Lexington Ave (btw. 84th & 85th)