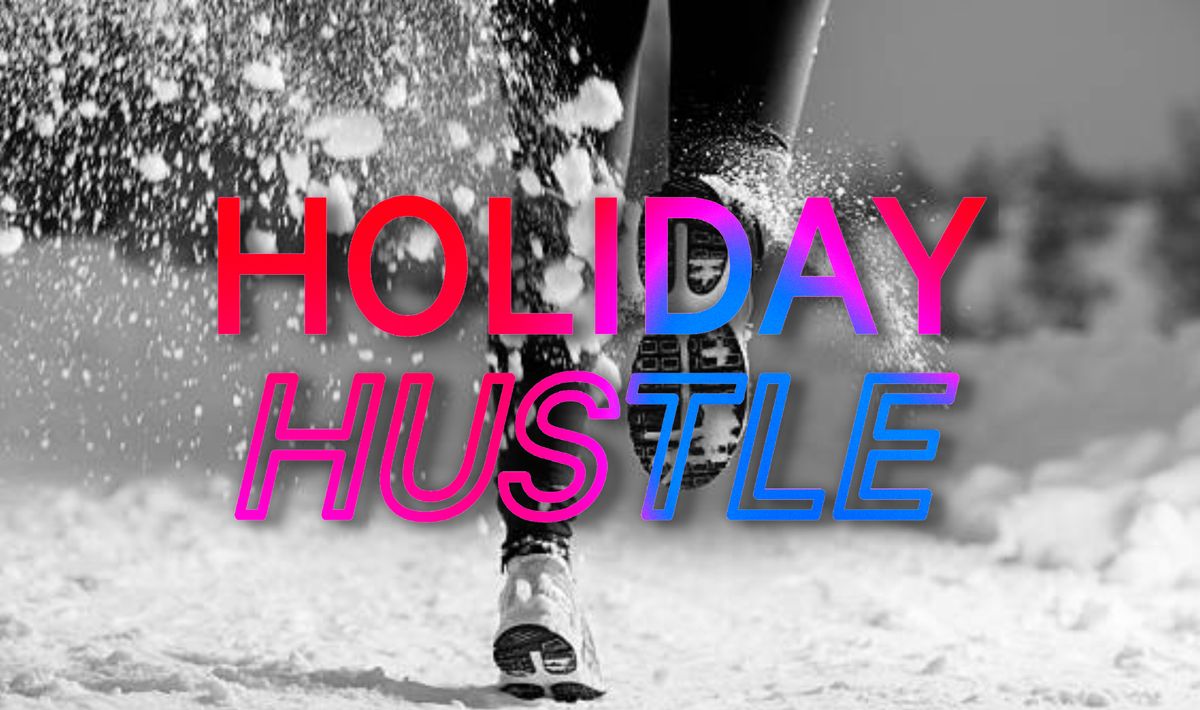 THE CHALLENGE
Take 6 classes in 2 weeks and win a Mile High Run Club beanie. PLUS, you'll be entered for the chance to win other awesome prizes from our friends, including:
Puma: Their most tech-packed running shoe yet, the Deviate Nitro 2.
Racked Stretch: A 20 minute dynamic stretch to reduce pain, improve the way you move, help prevent future injuries, and recover faster
Celer Foot Resistance Straps: Optimize running form by strengthening arches and improving midfoot strike
More
The more classes you take, the better chance you have to win! Read full challenge details below.
ALL THE DETAILS
Sign up for the Challenge here
Rolling Start Date: Choose any start date between 11/14-12/31
Complete 6 classes within 14 days of the start date AND before 12/31.
You may choose to start the challenge less than 14 days before 12/31, but you will then have less days to complete the 6 classes. Ex: You may choose to start on 12/26, but you then must complete the 6 classes in 5 days to make the 12/31 deadline
Keep track of the number of classes you take by recording the date on your card
If you complete 6 classes in 2 weeks and by the deadline, you are guaranteed 1 beanie plus 1 entry for the chance to win a bonus prize
Increase your chance of winning a bonus prize by completing the challenge again.
Each set of 6 classes you complete represents 1 raffle ticket to win a bonus prize. Ex: 12 classes equal 2 raffle tickets, 18 classes equal 3 raffle tickets, etc.
The first 10 runners to complete the challenge twice get a free 20-minute stretch with Racked
The tally resets as soon as you complete each set of 6 classes (you do not have to wait 14 days before starting again).
You must re-sign up with this form for each new entry
When you have completed 6 classes, take a picture of your card and send it to help@milehighrunclub.com
Must submit your completed card by 12/31
We will check your attendance and then distribute prizes / announce raffle winners on 1/4
Q: CAN I COME THROUGH CLASSPASS, GYMPASS, ETC?
Q: I'M NOT GOING TO BE HERE FOR 2 WEEKS IN A ROW. CAN I TAKE 3 CLASSES ONE WEEK, SKIP THE NEXT WEEK, AND THEN TAKE 3 CLASSES THE WEEK AFTER THAT?
No. It must be a continuous 14 day period.
Q: AHH I TOOK 6 CLASSES IN 15 DAYS. I WAS OFF JUST ONE DAY, CAN YOU COUNT IT?
Q: I WAS ON TRACK FOR 6 CLASSES, BUT THEN MILE HIGH CANCELED THE CLASS I WAS SIGNED UP FOR. CAN I HAVE AN EXTRA DAY?
Q: I WAS ON TRACK FOR 6 CLASSES, BUT THEN I GOT COVID.