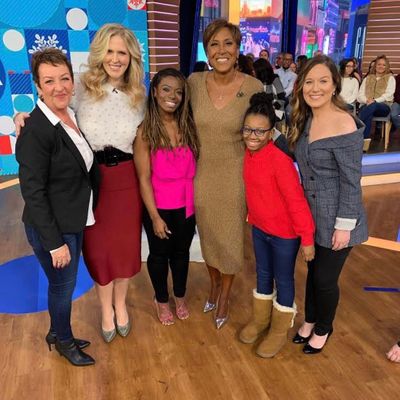 Marsha Parker, 41, of New York City, realized she needed to make a change in her life after giving birth to her daughter, Kumari, in 2010.
Struggling to make ends meet, Parker focused on giving her daughter the healthiest foods possible and put her own health on the back burner, eating $1.25 fried chicken.
"When my little girl turned 5 years old she started telling me she was worried about my health and that she wanted me to be and eat healthy like her," said Parker." "I started kickboxing, running, and eating healthy and lost 100 pounds the first year."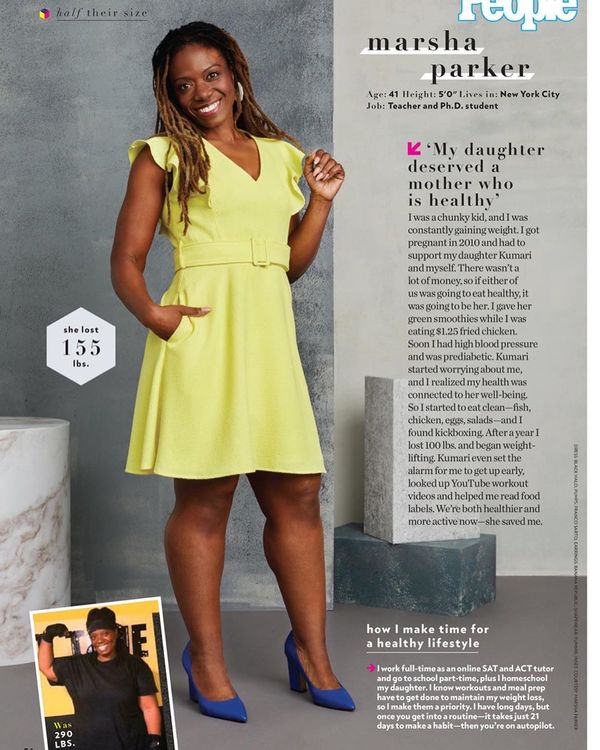 "My daughter would help me set alarms to wake up for morning runs, help me read labels, and run with me and exercise with me," she said.
Parker has now lost a total of 155 pounds and stays active by strength training and running, including half-marathons.
"I am now working on my second masters [degree], applying to Ph.D. programs and studying for my NASM [personal trainer certification] because my little girl had the insight to realize that she was eating healthy, I wasn't, and the impact it was having on health," she said. "I finally realized that loving my little girl also means being healthy for her."
Parker's weight loss transformation is featured in PEOPLE's annual "Half Their Size" issue.
Words by GMA Team (Good Morning America, Jan. 2, 2020)
Like runner, like daughter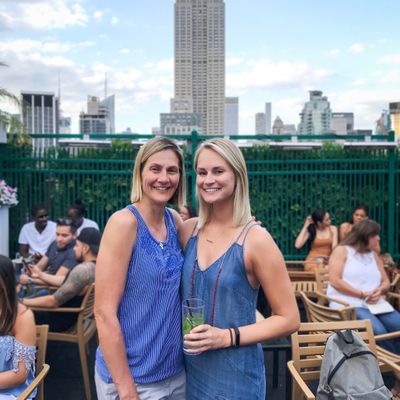 My mom Laura has always been a runner and grew up running competitively with both of her sisters. She got a running scholarship to run track and cross country at the University of Georgia (UGA). I grew up riding horses and spent pretty much all of my time in high school and first two years of college riding. I didn't really find running until I moved to NYC for an internship before my senior year of college— I needed a way to exercise and I wasn't exactly able to bring my horse to the city!
I started running more and more, and my mom convinced me to train for a half marathon. She and I signed up for the Kiawah Island Half in December 2016 and I haven't stopped running since.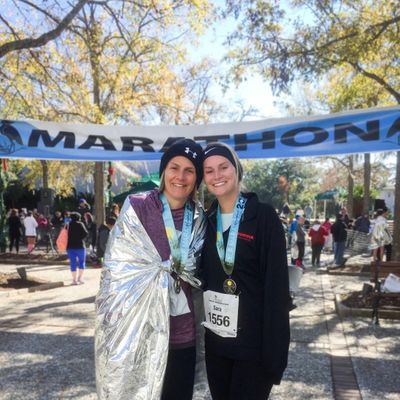 Unless you count taking our dog for walks, we didn't necessarily have a shared sport or active hobby that we did together when I was growing up. Now we race together and every time she is in town visiting me, we make sure to sign up for at least one Mile High class. Running has been something really special that we can share and I think it strengthens our already close relationship— it gives us something to bond and connect over.
When I tell my friends that my mom not only runs half marathons, but that she kicks my butt too, they are so impressed. She totally inspires me to be stronger and faster!
Words by Sara Hunt